I'm proud to announce that I'm finally back with another tale to be released on June 13th, 2017. Only this time, it's not erotic in nature. In fact, there's no sex in it at all. Instead, it's an action suspense thriller titled Isle of Savages by T. Briar, and you can preview it below.

​Oh yeah, it's releasing in print also. Can hardly believe my good luck!


​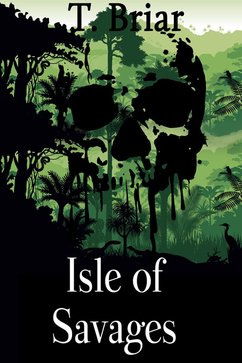 ​
​Eleven souls are shipwrecked on an island teeming with bloodthirsty cannibals.
​Who will survive to tell the tale?
​
Isle of Savages / New Adult Action Suspense Thriller
​
On July 20, 20— a charter school's sponsored sail from San Diego to Hawaii hits a reef during a violent storm. Sixteen souls abandon ship. Nine students, along with the hated captain and first mate, wash up on what they believe is a deserted island.

Separated into three groups by circumstance and mutual distrust, treachery and death lurks for all. Over the course of a single day, one student betrays all the others. Another drowns. Two others get ambushed by a great white shark. And, like falling dominoes, the captain, first mate, and six students fall prey to a tribe of bloodthirsty cannibals.

In the face of almost certain death, who will escape from the isle of savages to tell the tale?
​
​
Also, a thousand word excerpt starting with the first paragraph of the first chapter of Isle of Savages is posted at MuseItUp Publishing. Just click on the above link. Any support you give the book is much appreciated. Thank you.
​
​